Just take to the skies.
From A to Z - here you will find information and services to make you take off and touch down easily in Kiel as well as an overview about our services.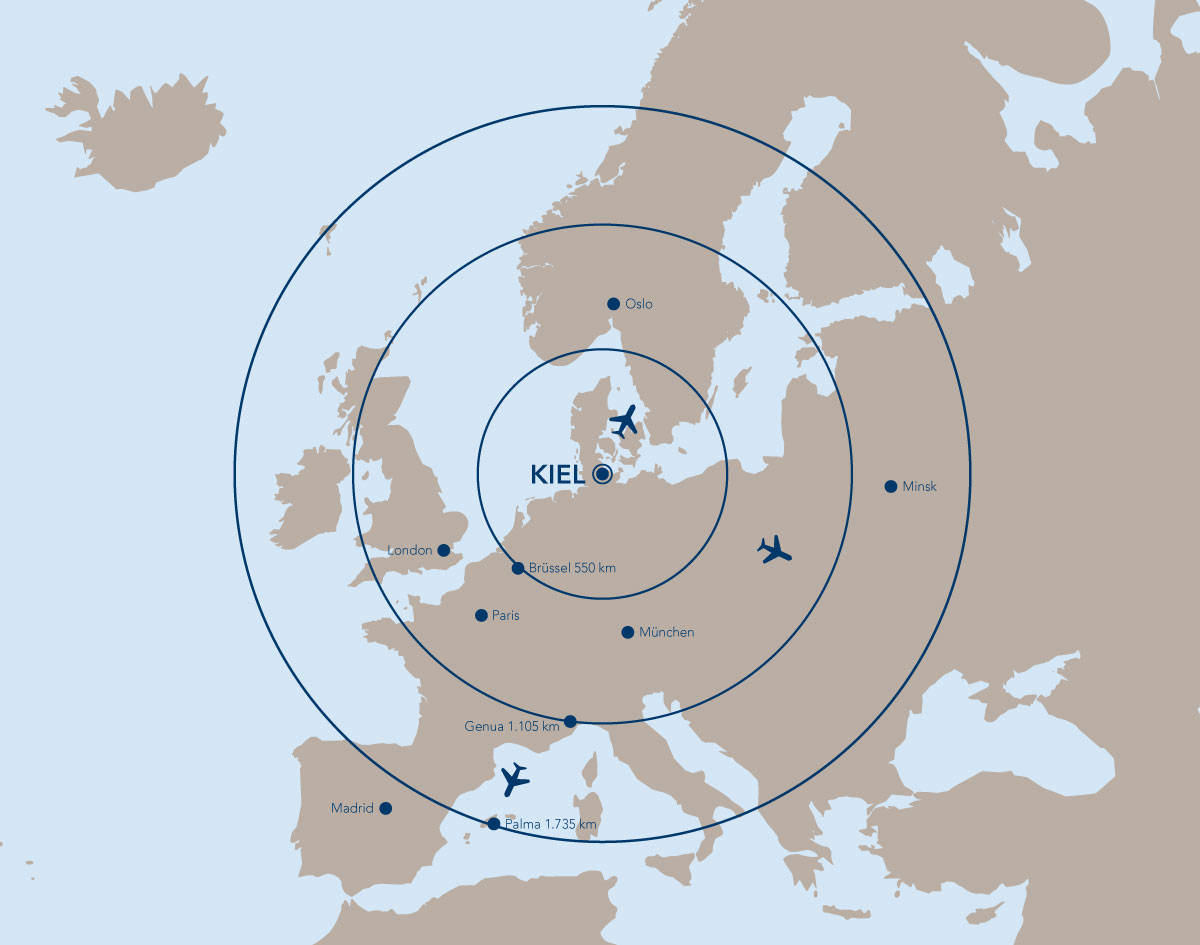 Note: Please observe the ED-R Kiel
Our services
Passenger handling

Refuelling: at the station or by tank wagon

Marshalling

Luggage service: Loading and unloading of luggage, luggage transfer from aircraft to terminal

Aircraft washing

Parking space, marshalling

Waste disposal

Shuttle service on premises

Safeguarding of apron, entries, aircraft etc. as well as access route to aircraft (gritting when frozen)

Start-up assistance (starting unit, battery wagon)

Apron lighting
Equipment & facilities
Rental: rooms and furniture

Rental of aircraft lifters for landing gear

Utilisation of halls and hangars

Auxiliary unit: Provision of auxiliary unit

Utilisation of tools and appliances

Utilisation of fork lift or aircraft tug (driver included)

Roll-away protection (brake shoes)

Aircraft parking

Waiting areas and passages to apron
Customs regulation
All flights from or to a third country subject to customs law are subject to authorisation if commercial goods are transported or if the aircraft has to be cleared in the EU. You can find the authorisation form here: Download
The form must be received by the responsible main customs office in Kiel at least 48 hours before the flight, in the case of flights on a Monday or Tuesday at the latest by 12:00 noon on the preceding Friday.
Contact at the main customs office in Kiel:
T +49 431 20083-1415, F +49 431 20083-1150
poststelle.hza-kiel@zoll.bund.de